Technology is advancing faster than ever before and the two-piece projection industry is no exception. It seems like every day that I hear of a new technology promising to be the next big thing and take the industry by storm. With all of these new theoretical technologies, how does one distinguish gimmicks from the legitimate? I am going to examine one example of a (not so theoretical) technology – short throw projection – and hopefully shed some light on whether this breakthrough could prove to be just another industry gimmick, or one of those pervasive developments that sends ripples far and wide.
To be clear, short throw and ultra short throw projection is technically not a new thing. As it is with many technologies, often they exist for a period of time before becoming mainstream, usually triggered by the introduction of a new way of handling said technology or the introduction to the residential market. One great example of this is the global positioning system or GPS, which was in use from the 1950's but did not become widely used until nearly 50 years later.
One company that is making great strides in the short throw arena is Sony, with their recent introduction of the VPL-GTZ1, and its sister the LSP-XW1: ultra-short throw, 4k projectors with a laser light source. These beasts are capable of producing stunning image up to 147 inches diagonally, while being tucked away a neat 6.7 inches away from the viewing plane. Insanity. Sony constructed these UST projectors as a sort of conglomeration of many new technologies all brought together in a package that is designed to actually fit into the desired environment and flow with the design of the room, a totally new approach in the world of two-piece projection.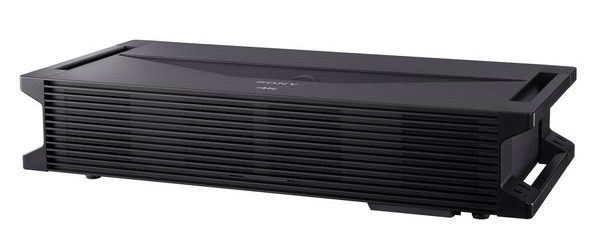 A New Approach to Design
This idea of designing your product, in essence, to exist as an extension of the design of whatever environment it is placed in actually fits really well with what we do at SI. When we invented the Zero Edge® screen, our whole purpose and intent was to take the traditional screen presentation and transform it into something with a modern design, aimed at harmonizing with whatever environment it is placed. In my opinion, design is one of the major reasons short throw projection is such an exciting technology for the future of two-piece projection, and its introduction toward mainstream acceptance.
Zero Edge Short Throw
This is especially true considering that when you use an ultra short throw projector, like the projection screen, its placement is front and center: the focal point of the room, so design becomes much more important. With the traditional approach, the projector gets sort of "tucked away" in the back of the room, usually hanging from the ceiling where attentions are not focused. Often times, projectors are even placed inside of a custom built soffit of sorts to further conceal the look from peering eyes.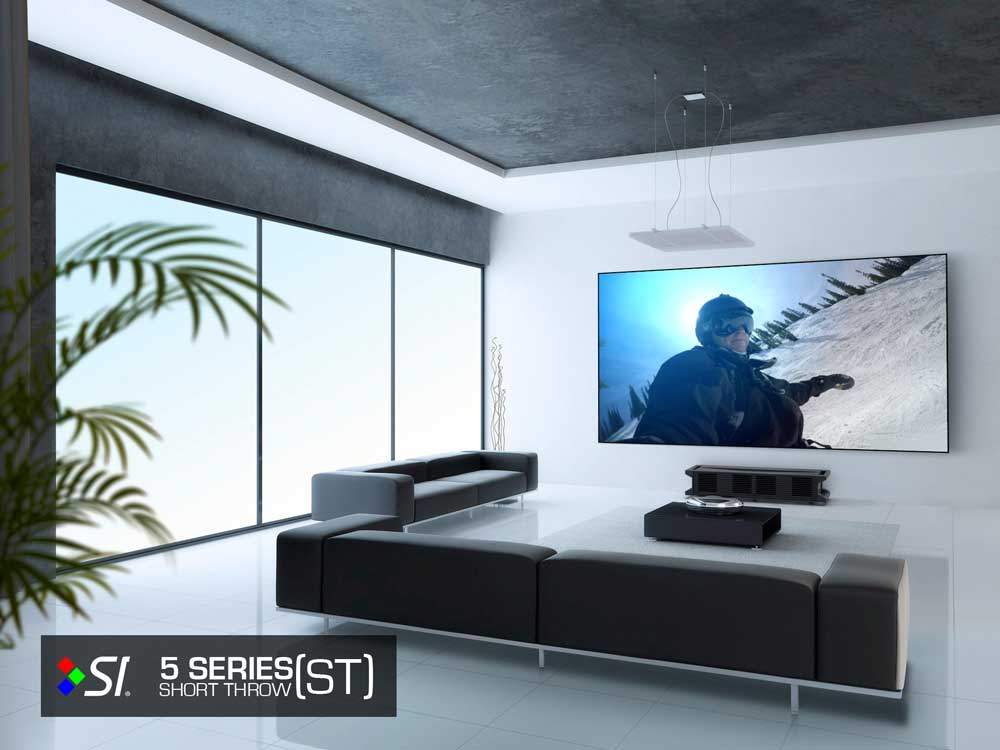 As with any technology, it needs to do more than just look good to gain acceptance. Without solving problems or attacking a challenge in a unique way, you can all but guarantee total market failure. Ultra short throw offers several unique alternatives that seemingly eliminate some of the difficulties that have plagued standard two-piece projection since it was invented over 100 years ago.
It Just Fits
There's a movement within the average modern day home market, trending towards smaller spaces and more efficient use of the available square footage. Naturally ultra short throw lends itself really well to this whole concept. Because you only need a few feet of room for placement, you could easily fit the system into even the tightest of spaces. On a side note: check out the "Tiny Home" trend – a truly interesting approach to humble living that is gaining a lot of recent traction, especially among first time home buyers. In a smaller room, some applications of traditional two-piece projection would be all together impossible (not enough throw distance, or challenging mounting propositions). Not to mention, with Sony's application, they have actually incorporated optional speaker cabinets and storage into the design of the unit, which takes the incorporation of the design and application to a whole new and exciting level.
Now you're probably thinking, "But Skyler, what about applications in larger spaces?" Well I'm glad you asked because this is where things really start to get exciting. The overall and more pervasive trend is toward larger homes and larger rooms and these are not left without their own unique challenges when integrating a two-piece projection system. The larger the room, generally speaking, the larger the image should be. We have a great tool available called the seating distance calculator, which easily calculates the appropriate image size based on your seating distance. It uses THX specs as well as SMPTE standard specs to calculate this, but at the end of the day, image size really comes down to personal preference – how big you want to go. The aforementioned projectors by Sony are capable of producing an image up to 147-inches diagonally, which is actually kind of gigantic considering the proximity to the screen surface. At that size, you could seat yourself at a comfortable 20 feet away from the image (according to SMPTE) without losing any of the deep, immersing viewing experience we all love with projection.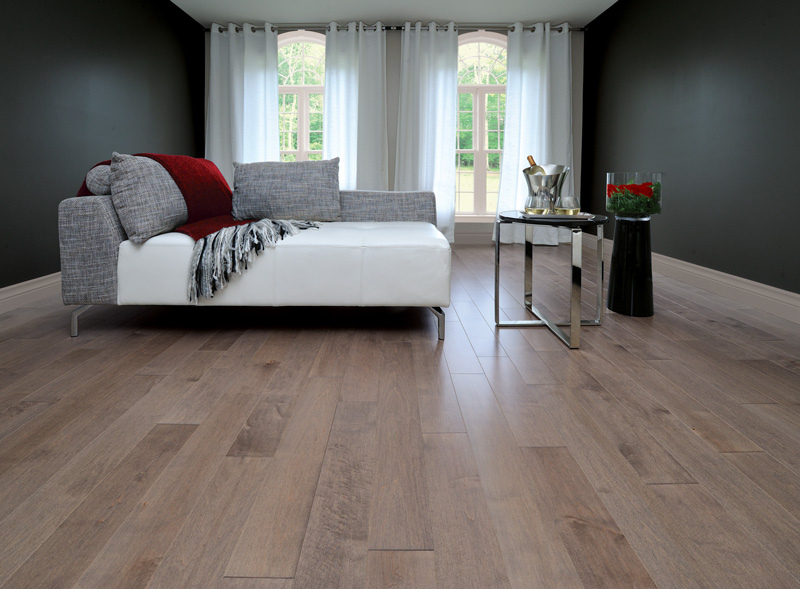 One of the other great challenges with a large room, especially with tall ceilings, can be projector placement. I'll hit this topic in more detail later on, but the benefits provided by short-throw projection are pretty obvious. We have always said (due to our Black Diamond® screen) "you can now place your screen where it should go not where it has to go" and now the same can be said for your projector. Outstanding.
Shadow Puppets
Everyone loves shadow puppets, just not necessarily during the latest blockbuster film. How many times have you stood up to make a popcorn run during a movie and gave everyone a picture perfect view of the shape of your head? It happens. We have been able to manage the shadowing to a degree by placing the projector closer or higher relative to the screen, but eliminating them altogether is impossible – until now that is. Because the ultra short throw projector is placed right up next to the screen as opposed to across the room, there's no light beam to interfere with. It's literally projected from inches away! No longer will you be blocking anything (except for maybe the view) when you take that mid-movie break.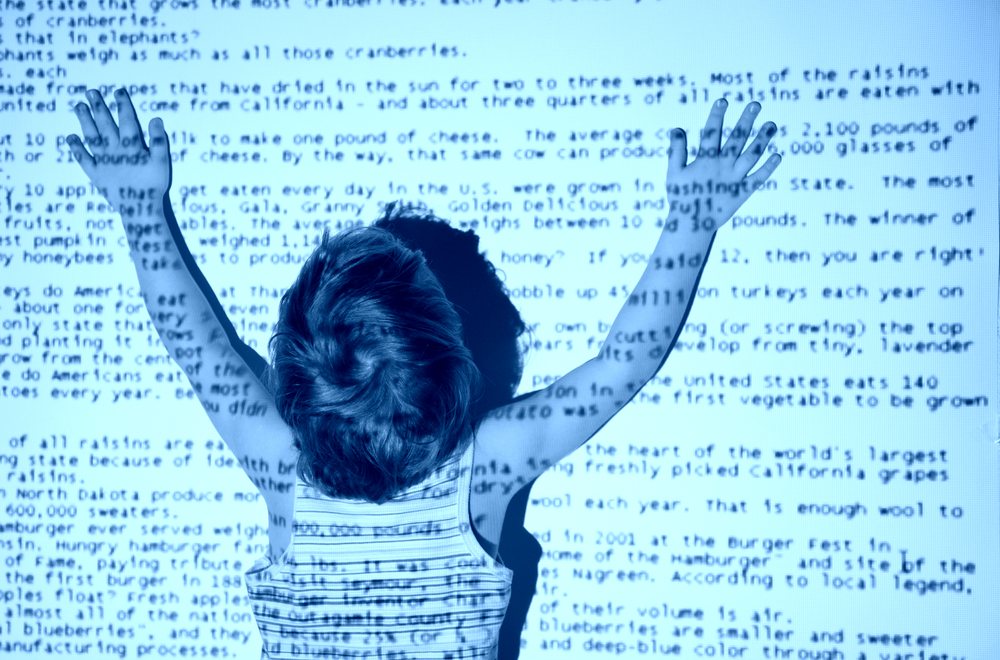 Think about Xbox Kinect. Yeah, you're probably as excited as I am right now aren't you? Using a short throw setup, you can easily enjoy your Kinect with some awesome table tennis battles or duel it out with your friends in the boxing ring without worrying about blocking the beam from the projector. You can take this application in almost any direction you want… just think about all the doors that are opened now; Art studios, Museum tours, and all of this is now capable in nearly any environment you can dream of.
Placement
Traditionally, as mentioned before, placement of the projector has always taken the most time during the design and installation phase of a home theater. Throw distance, zoom range, aspect ratios, and even figuring out lens shift to gain lateral or vertical positioning needed to dodge an obstacle are all things that have to be carefully planned before execution. With ultra short throw, you can toss all of those headaches right out the window. Placement is as simple as setting the projector in front of the screen (in Sony's case literally 6.7 inches away) and aligning it corner to corner with your screen with some minor tweaking (literally just sliding it left or right on the ground) of the projector location.
Burning Eyes
One particularly useful application of ultra short throw technology is in the classroom or corporate venue. Traditionally, with a standard projector, a presenter will be faced (literally) with light shining directly into their eyes causing eyestrain during their presentation. This only gets worse with brighter projectors and can become a real issue for people with longer presentations. Again, this problem is completely eliminated with ultra short throw, as the light beam from the projector shines from the floor up or the ceiling down and does not shine into the presenter's eyes. That's a win-win in my book, I like my vision.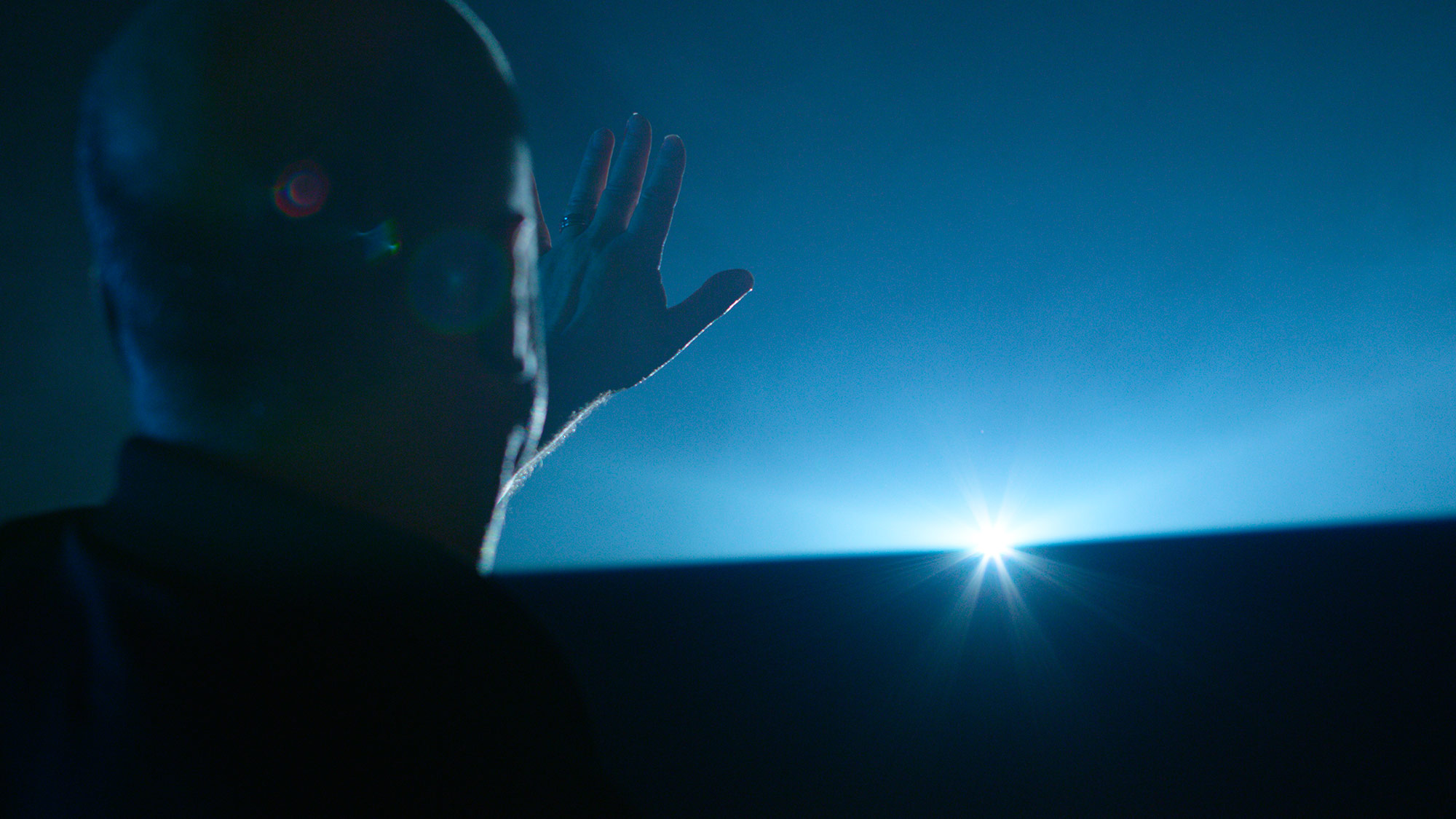 What All This Means
After reading through this article, you're probably thinking, "What does this guy have against standard throw projection?" I know it has probably sounded like I absolutely hate standard throw and wish it would die in a fireball of doom. Nothing could be further from the truth. Do I think short-throw is a replacement for standard-throw? No way! As I see it, standard-throw projection will always have a place in the market, as there are many instances in which placing the projector perpendicular to the screen will, by far, produce the best and most repeatable results. I am just super excited about this (not-so) new technology and its recent applications, as I believe it solves several major challenges that those in the industry know all too well.
Contact Us