We focus a lot on how we can solve problems for our customers, so when one of our projector partners does the same thing, we get really excited. Sony's been up to something special, developing a new line of commercial projectors with laser light engines (no more bulb!) that last a really, really long time.
One of these new units, the VPL-FHZ120L is a 12,000 lumen laser projector, but what Sony has done, is made the laser engine the least exciting thing about this projector. What they did, was give it more lens shift than I think I've ever seen in a projector, to date. Depending on the lens, they've built in over 100% movement vertically and 64% horizontally.
Why Does Lens Shift Matter?
If you work with large venues, or house of worship installations a lot, you already know the answer to this question. Most of the time you have to resort to some sort of long pole to which you mount the projector, even if your projector of choice has a decent amount of lens shift. That's where the FHZ120L comes in, by allowing you to place the projector much higher and shift the image (without keystone) down to the viewing surface.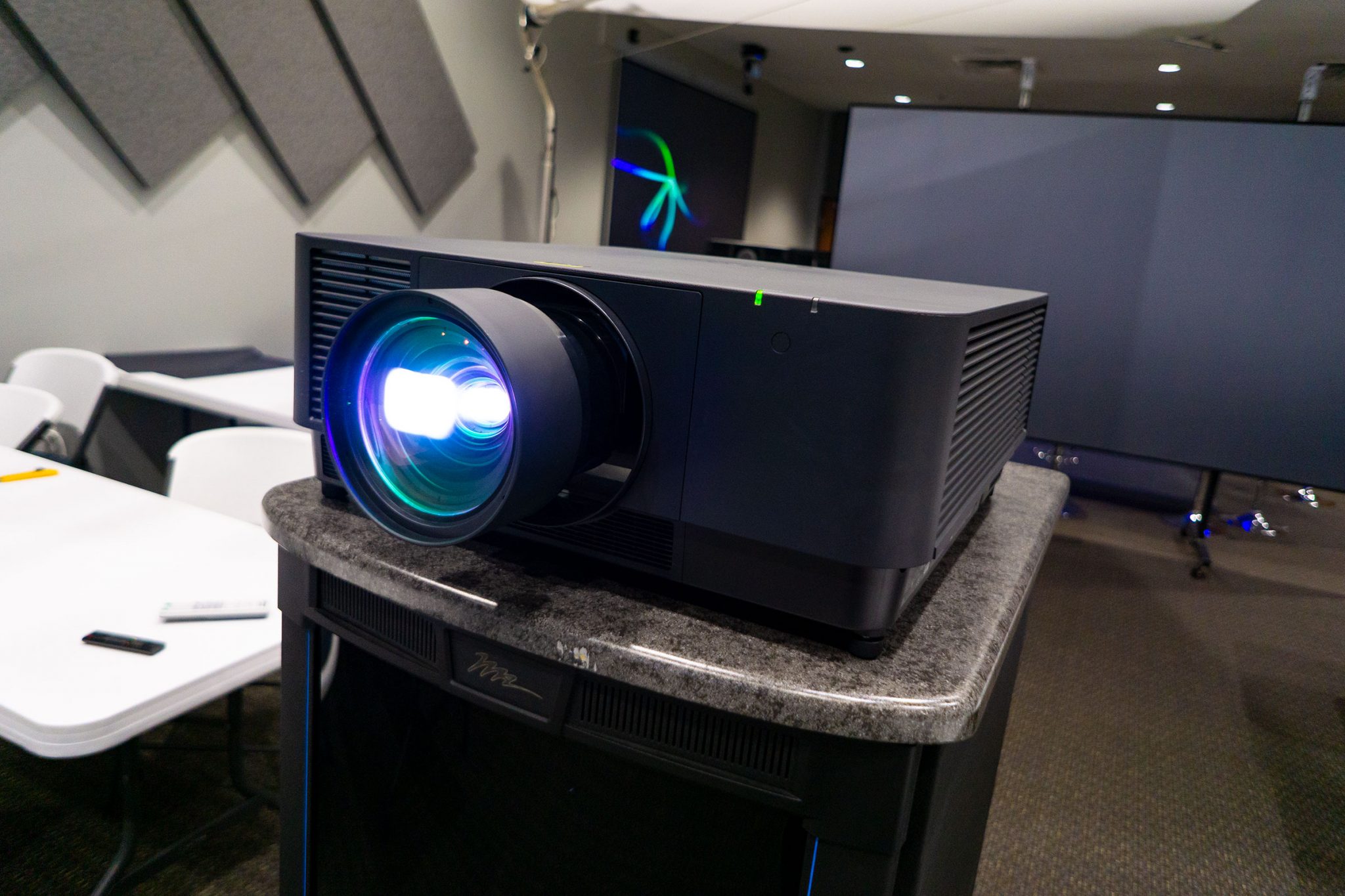 This generous amount of lens shift means you can worry less about placement, and more about size and experience. Cathedrals aren't always happy when they have to have bulky A/V equipment hanging down in the visual range of their audience – especially when their cathedrals are very elegantly decorated or architecturally designed… even the nicest looking projector can still be an eye-sore! With the Sony, you have that extra amount of shift to get the projector up, and away from the viewing surface so that it does not negatively impact the viewing experience.
Sony Image Quality – A True Video Wall Alternative
Something we've come to expect from Sony is image quality, and this new line of laser projectors is definitely no exception. It's clear that Sony didn't take any shortcuts when developing this technology and that's especially clear when you hold the lens in your hand. It's a beefy and weighty lens which means high-quality materials were used – an important thing to understand when dealing with a high-output projector.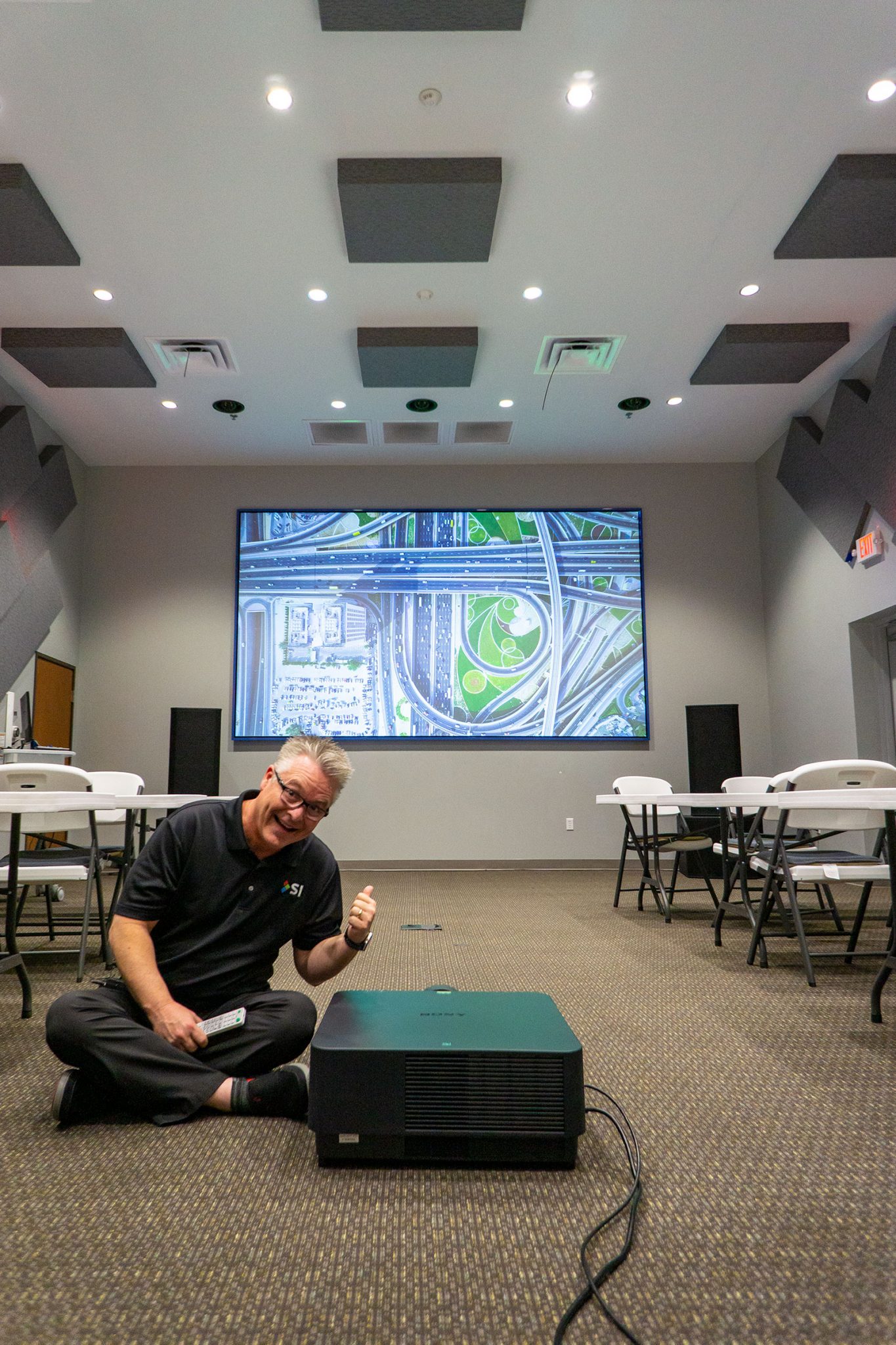 When you combine their high-output laser projectors with our seamless ambient light rejecting (ALR) optics, you've got a winning combination that can easily replace much more expensive, cumbersome, and rigid video wall alternatives. Leave the lights on!
Screen:
200" Zero Edge Pro with Slate 1.2 Optic
Projector:
Sony VPL-FHZ120L