I love where projection technology is going. Every time I see a company like Epson come out with a new offering that checks so many boxes of what integrators, commercial spaces, and even homeowners need. Recently they sent us their brand-new PowerLite L615U projector, so we took a minute to share our excitement with you.
The Epson PowerLite L615U boasts a massive 6,000-lumen output, with a laser light engine (no bulbs in here) which lasts for up to 20,000 hours. All of this in an incredibly small (relatively) chassis at just 17.32″ x 11.97″ x 5.35″ (W x D x H) including the feet. It is the smallest projector with this level of output in a laser projector I've ever seen. Why is this awesome? Because size really does matter. While bigger is better on the screen side of things, smaller is almost always better on the projector side of things. It's simpler to place, hang, orient, and maintain when the chassis and weight are reduced.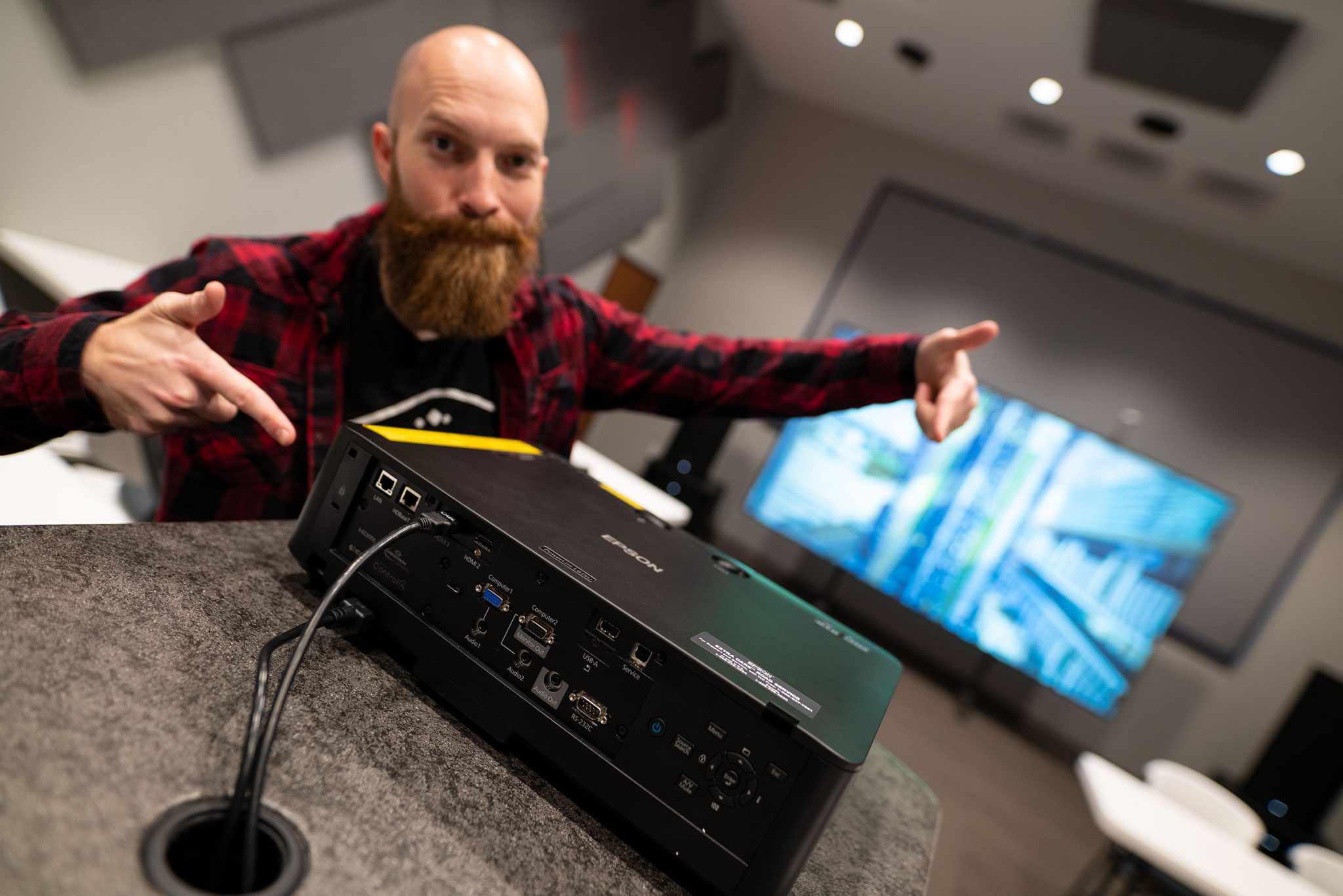 Who Does This Benefit?
Basically, anyone who has a place for a screen and a place for a projector can benefit from the awesome size / form-factor of this new laser projector from Epson. How many times have you gone into a restaurant or bar and been less than impressed by the washed-out image? Why is this always an issue?
The reason is two-fold. First, projector brightness hasn't been enough to produce an image that could compete with ambient light situations, like you would normally find in a hospitality environment. Second, not to be ignored are the optical qualities of the screen. White and gray screen just don't cut it anymore in any environment that has any amount of ambient light. It's why we created Black Diamond and Slate in the first place, we wanted to watch our gigantic TV with the lights on!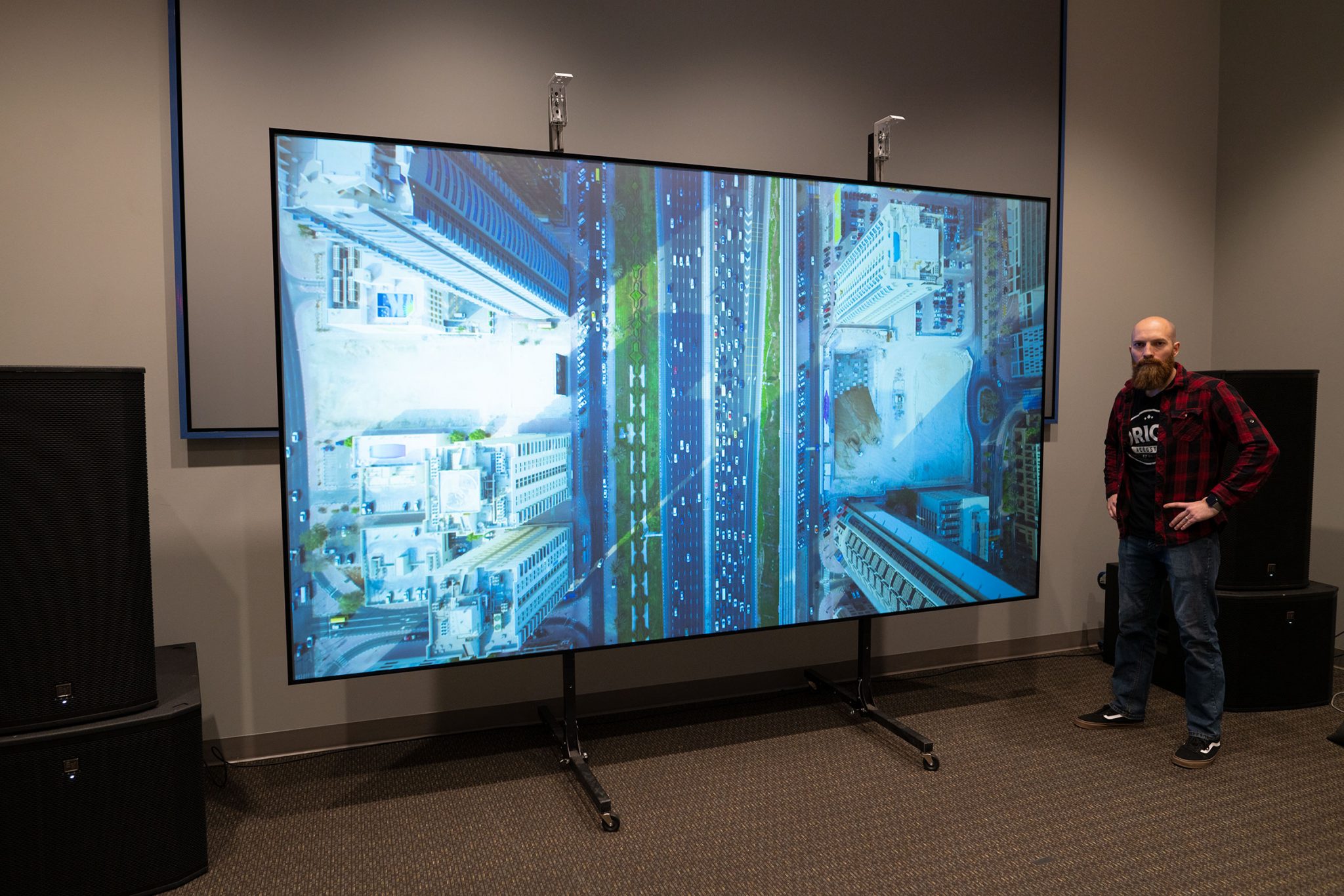 I foresee a lot of our customers doing some cool things with this projector, combined with our ALR screens in a super wide range of different types of environments! For more information on the projector or the screen, follow the links below. Happy projecting!
Projector:
Epson PowerLite L615U Laser Projector
Projection Screen:
150" Zero Edge Pro with Black Diamond optic