Slate® AT
The Best Image & Sound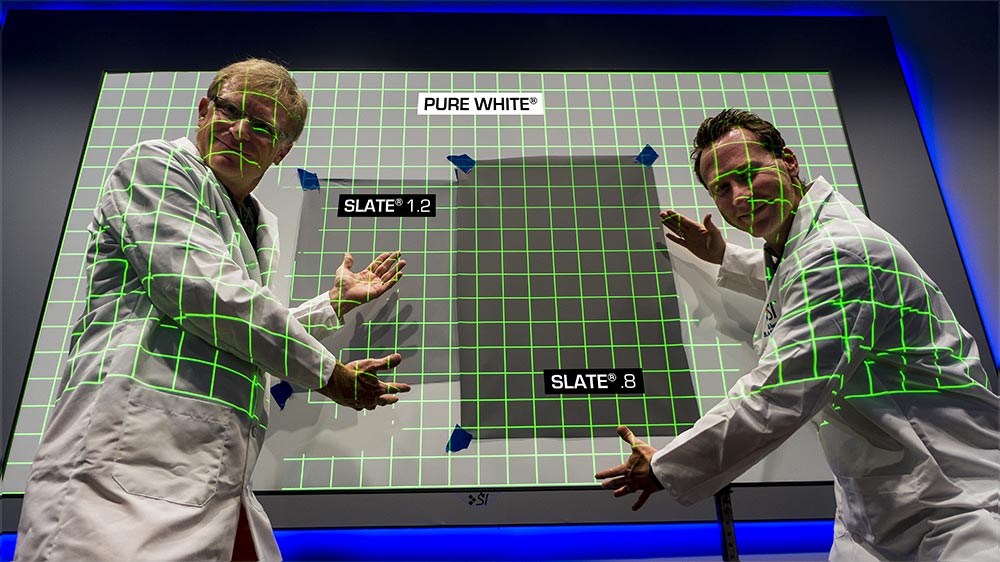 Ambient Light Rejection (ALR)
Slate AT performs exceptionally well as an acoustically transparent material, and it also carries the same ambient light rejecting qualities as its non-acoustic variation. It is truly the best sound and best image.
Slate AT 1.2

Max Width
3600″
(91440mm)
Max Viewing Height
102″
(2591mm)
Resolution
8k
Gain
1.2
ALR
65%
Half Gain
35°
Hole Size
0.55mm
(21 thousandths)
Openness
7% Open
Minimum Throw
1.5 x Image Width
Projection Type
Front Only
Opaque
No
Acoustic Reproduction
The effect of the perforated screen has very little attenuation starting at about 1-2kHz and up. Typical impact on frequency response is well within the -3db range with a peak attenuation of -6db at 20kHz. This difference is easily corrected by most modern receivers with room correction. Additionally, many architectural speakers feature a treble compensation switch to adjust for this type of installation.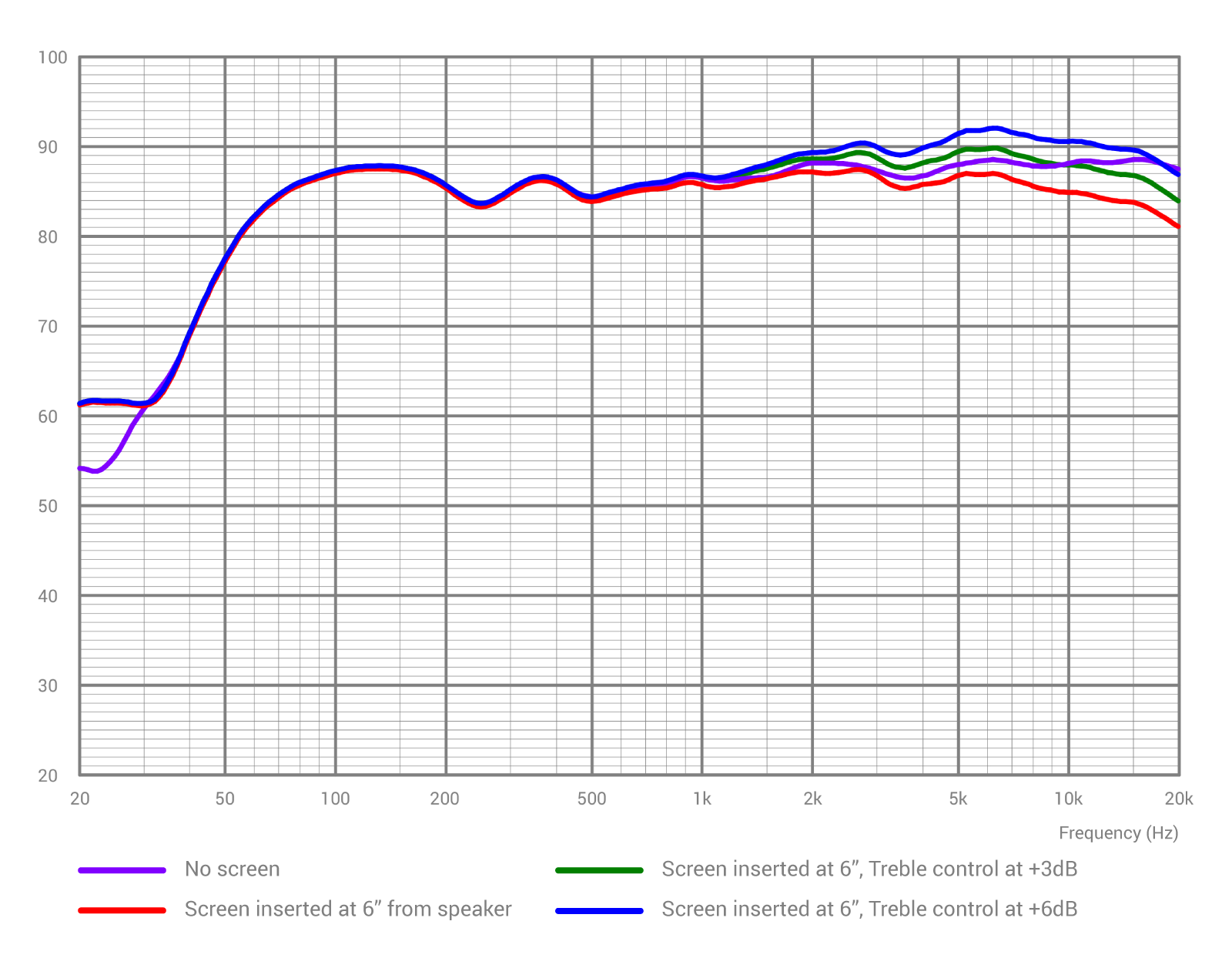 Viewing Cones
Not sure what material is best for you? Check out our Screen Material Wizard!