Slate AT


The Best Image & Sound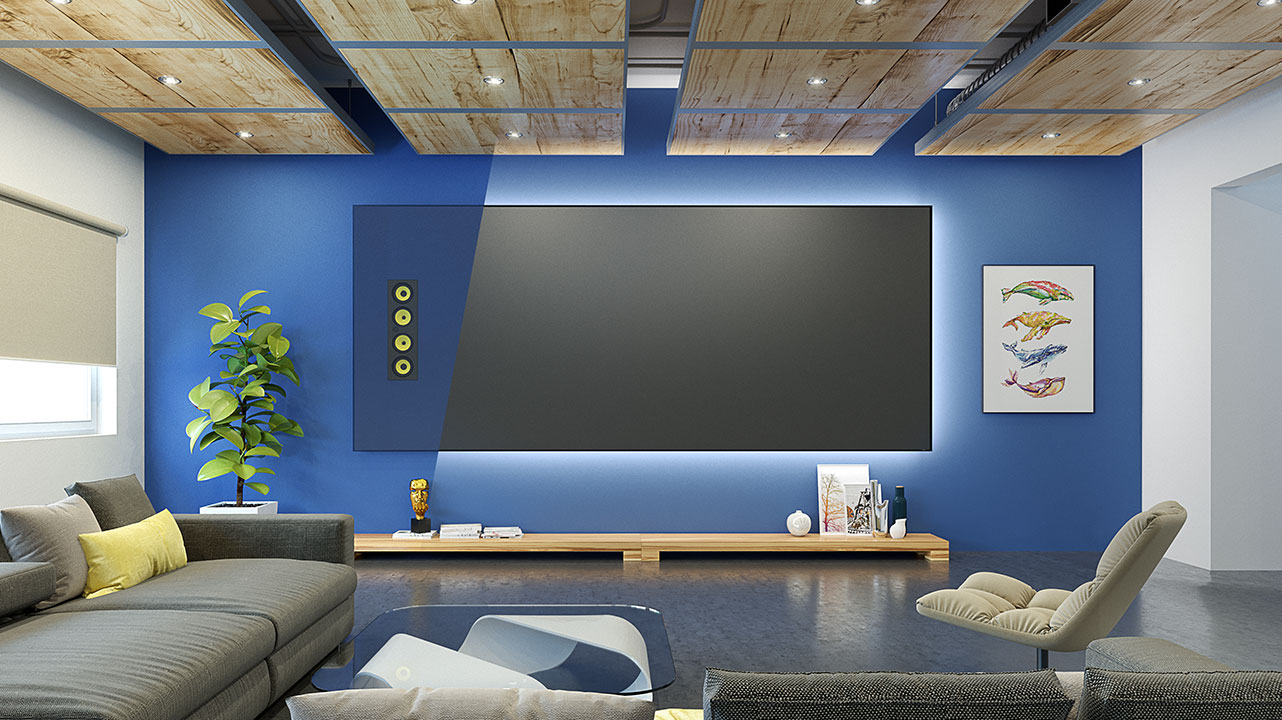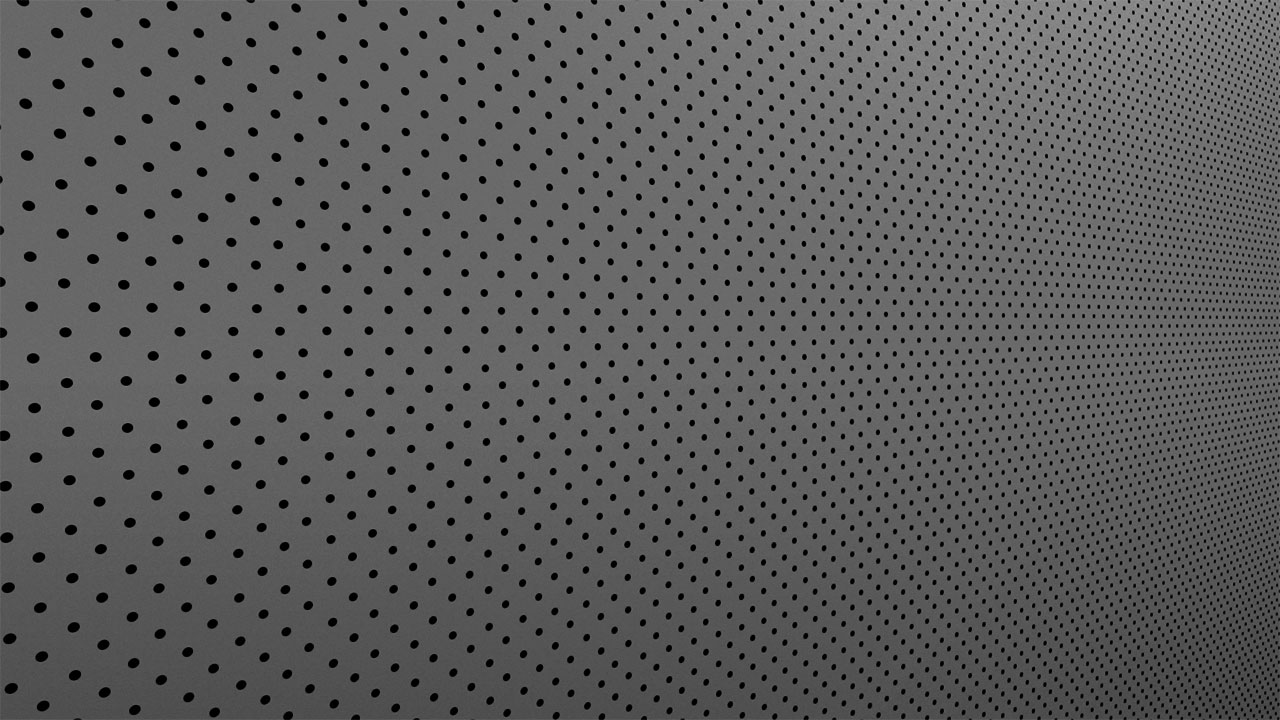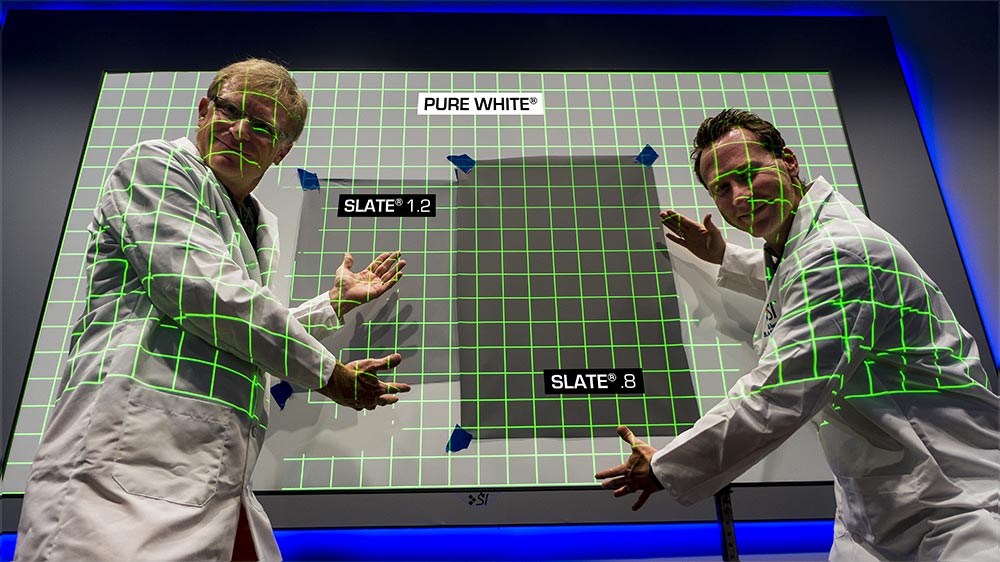 Ambient Light Rejection (ALR)
Slate AT performs exceptionally well as an acoustically transparent material, and it also carries the same ambient light rejecting qualities as its non-acoustic variation. It is truly the best sound and best image.
Slate AT .8

Slate AT 1.2

Max Width
3600″
(91440mm)
3600″
(91440mm)
Max Viewing Height
102″
(2591mm)
102″
(2591mm)
Resolution
8k
8k
Gain
.8
1.2
ALR
70%
65%
Half Gain
30°
35°
Hole Size
0.55mm
(21 thousandths)
0.55mm
(21 thousandths)
Openness
7% Open
7% Open
Minimum Throw
1.5 x Image Width
1.5 x Image Width
Projection Type
Front Only
Front Only
Opaque
No
No
Acoustic Reproduction
The effect of the perforated screen has very little attenuation starting at about 1-2kHz and up. Typical impact on frequency response is well within the -3db range with a peak attenuation of -6db at 20kHz. This difference is easily corrected by most modern receivers with room correction. Additionally, many architectural speakers feature a treble compensation switch to adjust for this type of installation.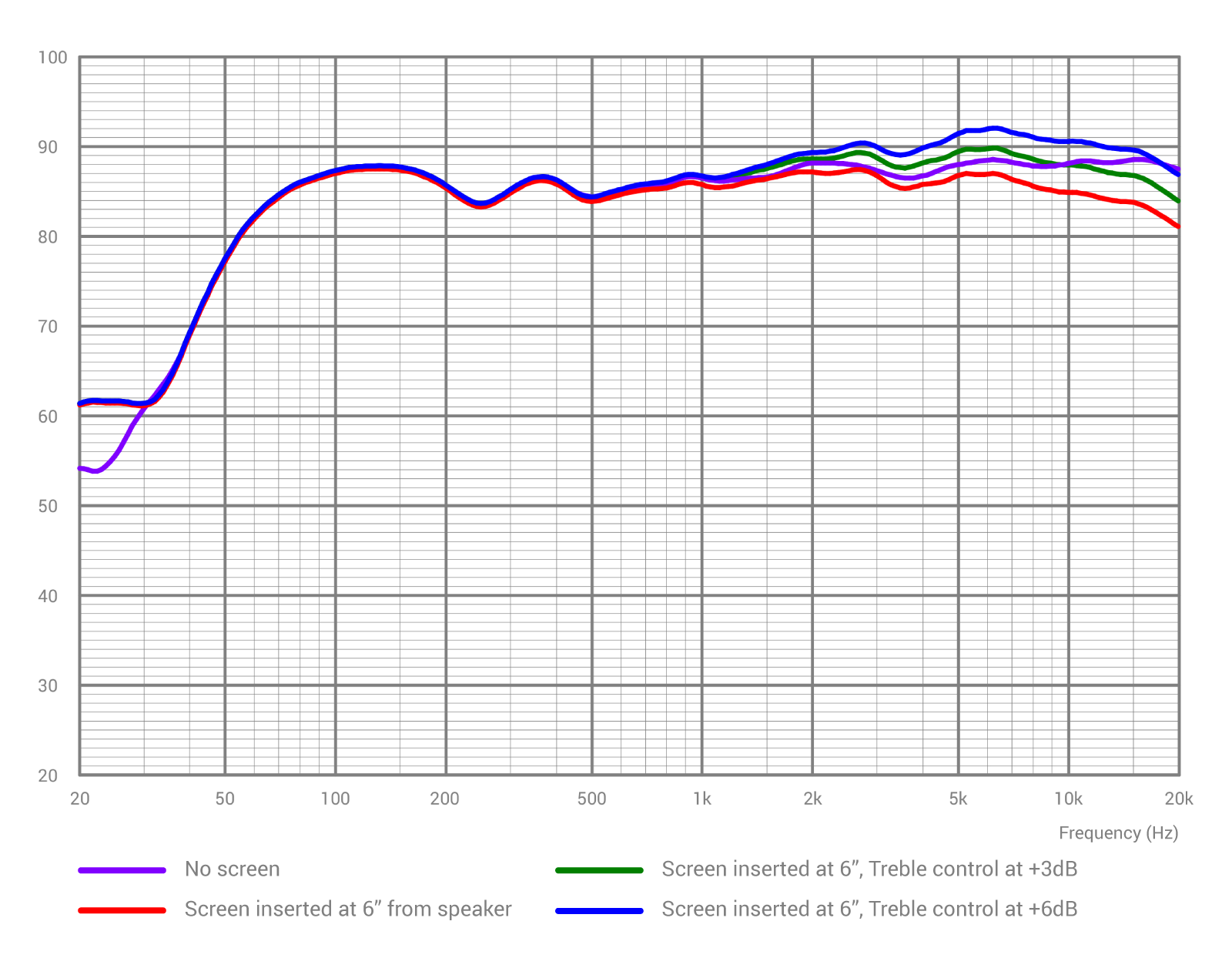 Viewing Cones
Not sure what material is best for you? Check out our Screen Material Wizard!