1. Made in the USA
Because we are made in America, we can focus our efforts entirely on quality and deliverability. That means that an average of 2 to 3 week lead times on our custom shade products is an everyday occurrence around here. This core focus also allows us to innovate not only in the design of the product itself, but also how we build the product. New processes and machinery such as computer-controlled fabric tables, and oversized, motorized quality test racks enable for very streamlined build times for our production crews with quick turnaround and accurate QC processes.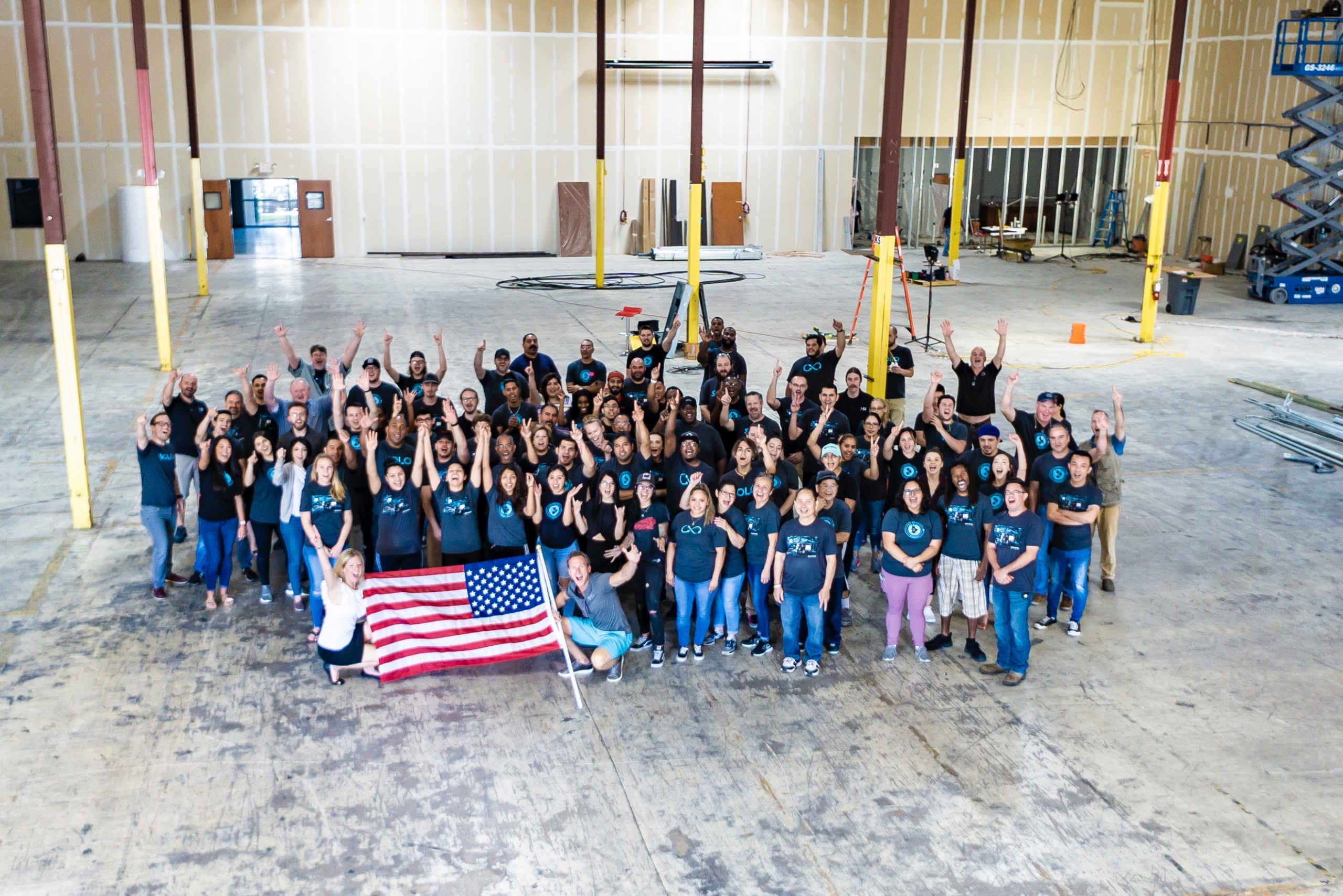 2. Designer Oriented
When we launched shade, we knew we had to lead with design first. That's why we crafted the world's smallest shade cassettes, fully enclosed, and available with a huge array of designer-selected and even custom color options. Your shades are either a statement, or they are designed to disappear, and Nano makes that possible.
Design has always been at the forefront of our focus. In the very early stages of the company, we realized that when it comes to products for the home (and commercial environments) that design is king. Our journey started as a projection screen manufacturer. We make the highest performing, and most popular ALR (ambient light rejecting) screen optic on the planet, enabling a projection screen to live in any room in the house. The existing 3.5-inch frame design, however, didn't fit well when moved out of the dedicated "dark room" theater. So we launched the first Zero Edge screen, and interior designers loved it. Finally, an option was available to make a big screen exist in a room as a design statement instead of an obstacle to be designed around.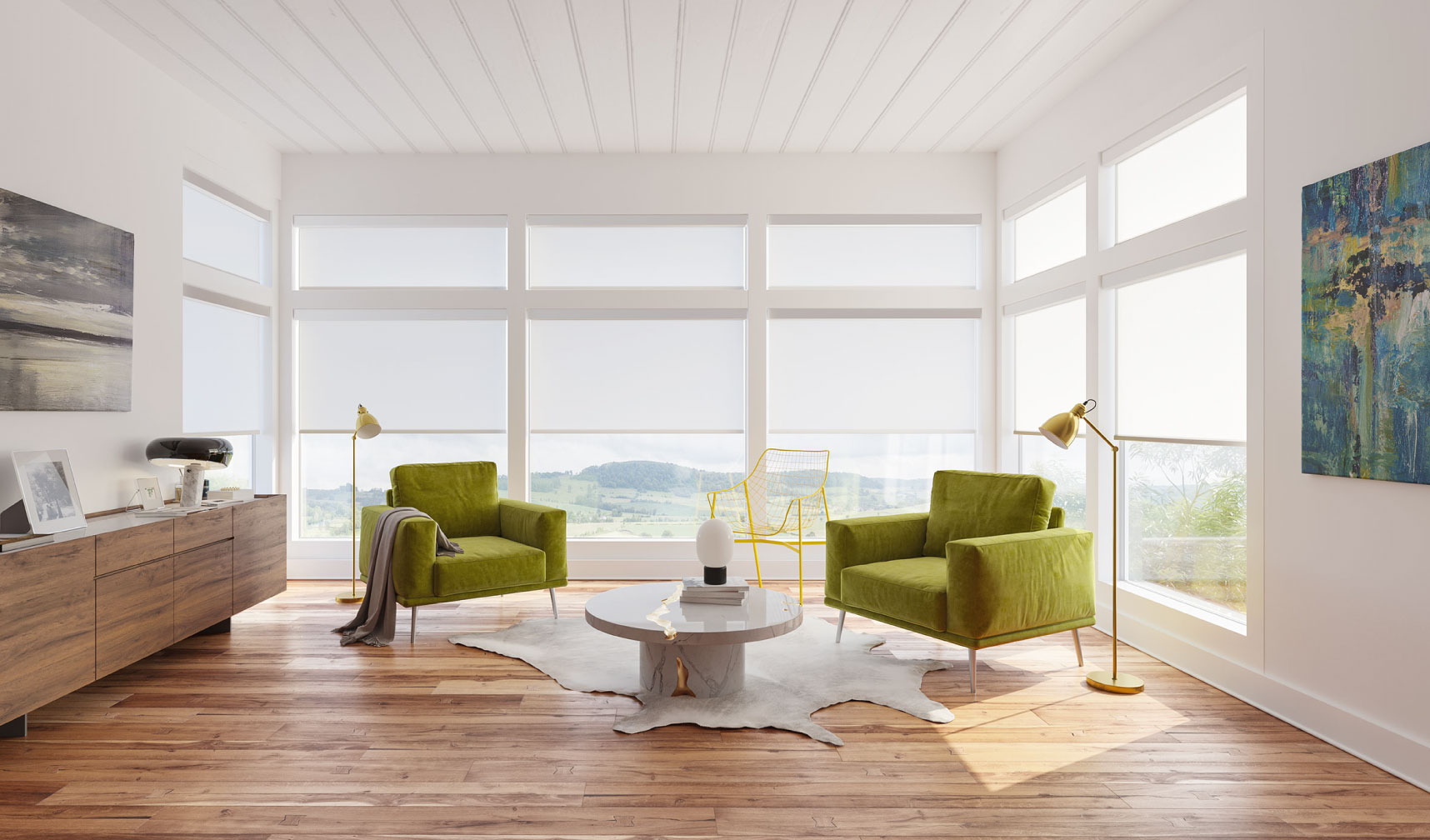 3. Innovative & Robust Power
Imagine never having to climb a ladder to change batteries again! We built our wireless options to last up to 2 years on a single charge, which is accomplished with our patented magnetic recharging system. A simple painters pole attachment makes it possible to "click" the charger directly to the cassette while keeping your feet firmly planted on the ground.
Even more importantly, by eliminating the constant replacement of massive d-cell batteries, our Nano shades do not contribute to the growing problem of battery related environmental issues. While battery recycling is on the rise, billions of batteries still make their way into landfills causing major toxic risks for groundwater and the environment.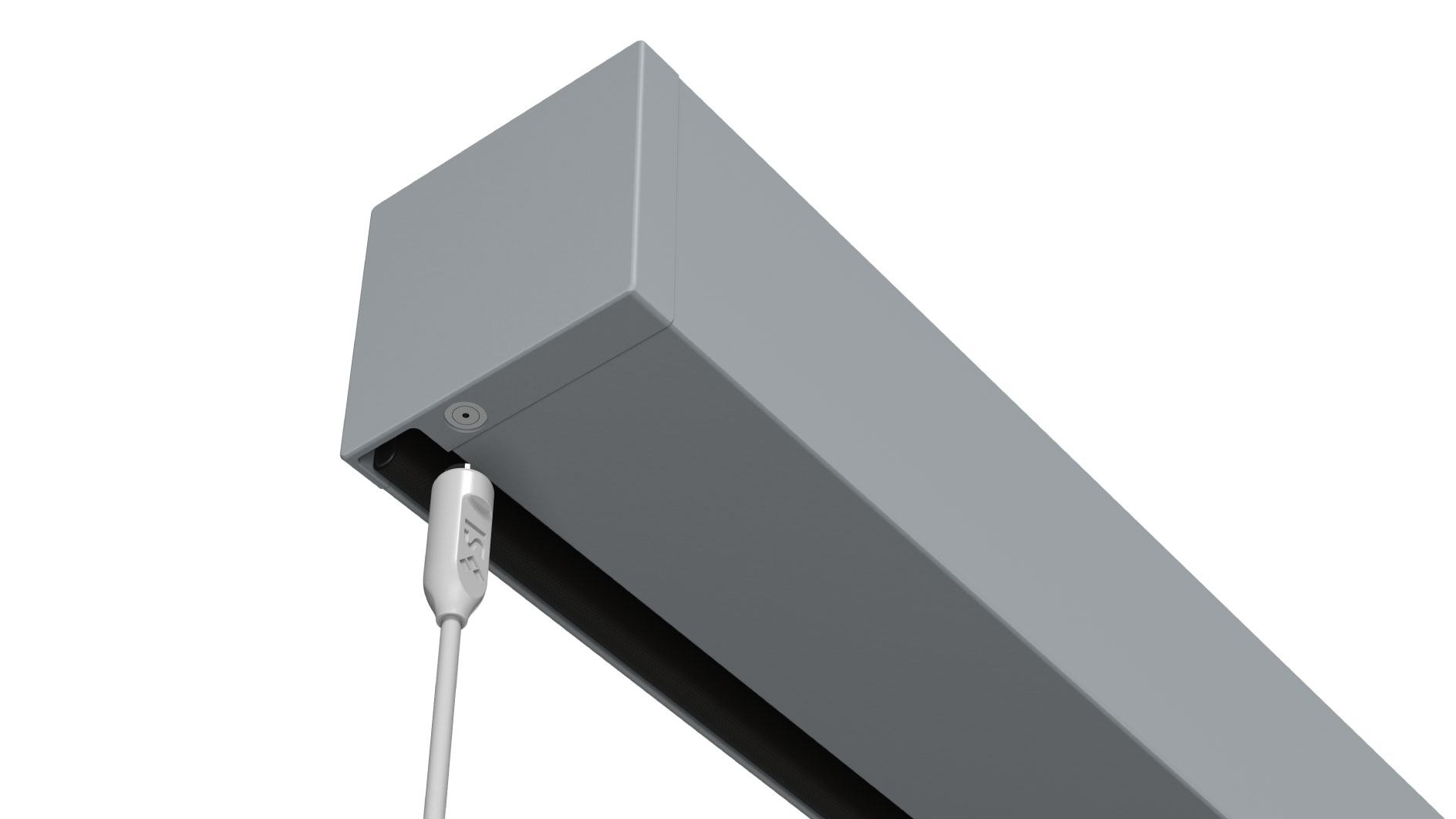 In addition to our wireless environmentally friendly battery options, we also have the most advanced wired ecosystem utilizing our low-voltage network technology. Professional Integrators take advantage of this by saving major costs and time constraints associated with running standard line-voltage power runs, conduit, and scheduling with third party electricians. When line-voltage is desired, however, we also make those options widely available.
4. Complete Control Ecosystems
A shade with awesome power options, but a non-existent control ecosystem is like having a car with no wheels. We designed an incredibly thorough control system for our wired shades centered around the same type of innovations we made on the shades themselves. Our customers wanted the ability to control their entire system with automation, touch, and even voice commands, but most of all the system needed to be compact and designed for utility. For wired connections, Janus rings in with up to 8 shades in a chassis that is 75% smaller than the closest competitor, and it does so with more protection, and zero moving parts for no heat generation, perfect for closed panels and rack systems.
For our wireless ecosystem, Zigbee 3.0 enables incredibly robust system configurations utilizing support from global brands! The network is built in a mesh pattern with 128-AES security, and can intelligently communicate back to the main control hub using the quickest route possible. This type of mesh network also means that the ecosystem can also utilize other Zigbee 3.0 nodes that may already exist in the home (such as Philips HUE bulbs) to reroute transmissions if a single hub goes down. Our Zigbee 3.0 shades are the most versatile and most robust wireless shades on the planet.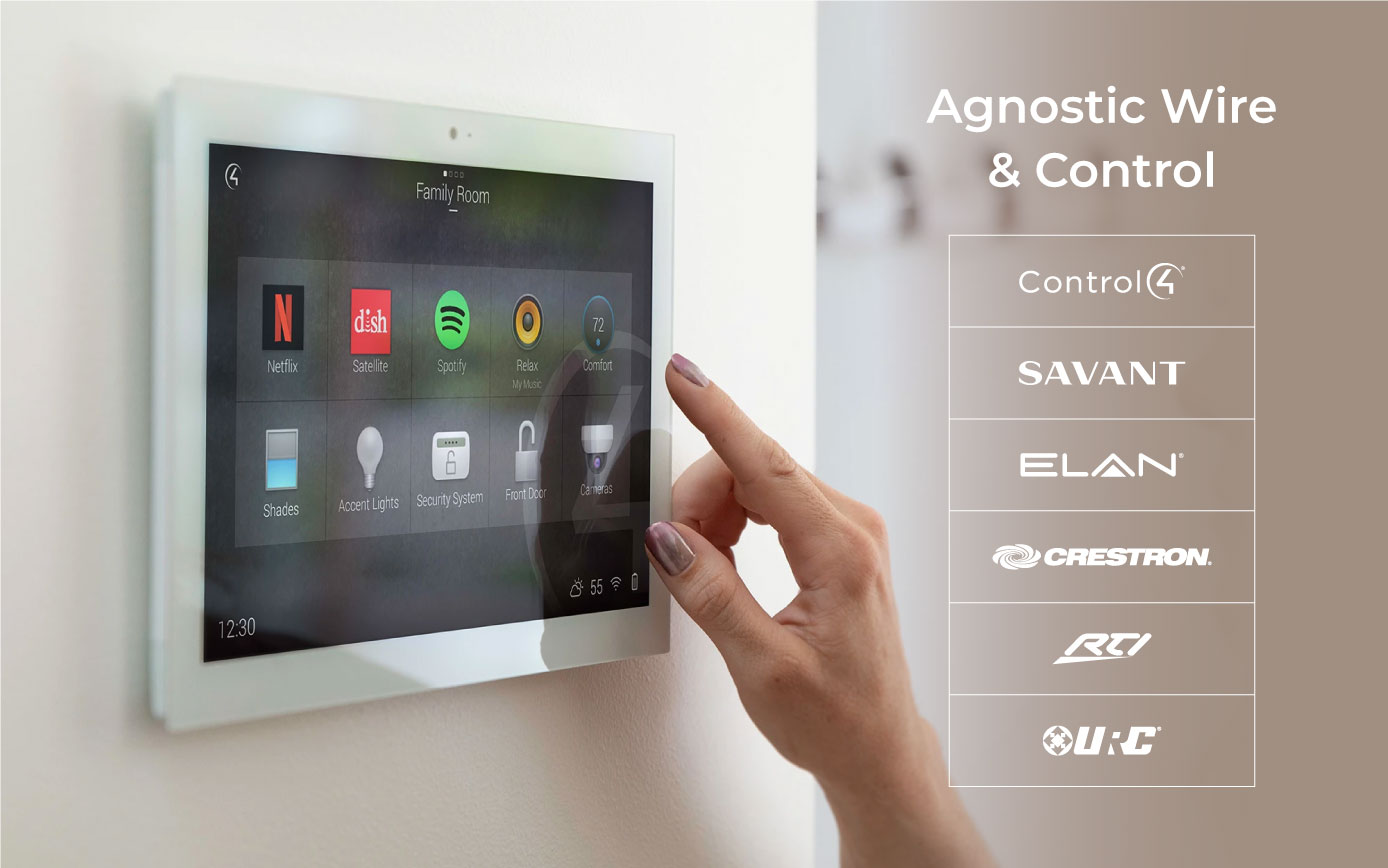 5. Real-time Service & Support
SI Design services is a free extension of your networking and design department. Using your blueprints, our pros walk you through the best layout and component selection specifically for your project. To top it off, we provide a money-back guarantee the performance of the job as specified with design services. On the backside, our support team is always ready with real-time facetime support.
6. Indoor & Outdoor Options
Home automation doesn't end with inside facing windows. Consumers are looking to their outdoor spaces for ways to expand their home, and our Zen outdoor line delivers. With options such as our ShyZip tracks, Zen enables the homeowner to completely enclose an outdoor space, keeping the outdoor environment pleasing in while the bugs stay out! Imagine the ability to instantly expand the square-footage of your home with a voice command, touch of a button, or total thought-free automation.
7. Flow: Simple, Fast, and Robust Software
Before we designed a single shade product, we knew that professional dealers would need the proper tools and training to enable success for their consumers. We took over 40 years of experience in the shading market and distilled that knowledge into a fool-proof system that provides dealers the pathway for incredibly simple, fast, and robust shade quoting and ordering. Ultimately, the consumer benefits the most from this process as we have successfully eliminated the vast majority of remakes due to the incorrect fabric, order entry mistakes, and mis-measures.
The SI Portal made it extremely fast to get the order specified and shipped. Because of the training and support we received, our team was able to install 40 shades in a single day.

— Joe Whitaker - President, Thoughtful Integrations
8. Fast Installation
Our fully enclosed cassettes, combined with our innovative mounting brackets are designed for quick installation. Nano Box requires no assembly as this step is performed by SI during our manufacturing process. Brackets install in seconds, and the Nano cassettes are ready to hang out of the box. Utilizing a cam-lock mechanism, they are designed to quickly take the weight of the shade and then compress it to its finished height – as close as mechanically possible to the top of the window casing. Even an 8-foot wide shade can be mounted and installed by one person.
9. Commissioning Made Easy
When the shades are mounted, typically the shading professional would then be required to pair the shade to a commissioning remote, or other service so that the shade limits can be set. We take care of the commissioning step at the factory. The technician, or whomever is installing the shades simply needs to fine-tune the lower limit to the exact desired location. Each step that SI takes in this effort shaves time off the installation and adds up to create the quickest process in the industry. For the homeowner, that means the potential displacement time during the process is greatly diminished! When third-party integration is needed, our products work seamlessly with all the major control systems.
10. The SI Way
At the center of SI are our core values all about creating the best possible experience. It starts with innovation, and then supporting our network of pro dealers so they can be armed to support their customers. We will innovate for you. We are responsive in the time of need. We will take care of you.
Get Started