This material is discontinued
Reference Image, Best Sound.
Unity is a completely neutral, 1.0 gain screen material that is acoustically transparent. With almost no discernible texture, sparkle, or color shift, Unity AT accurately reproduces projected images for light controlled rooms while allowing speakers to be placed where they should be – directly behind the viewing surface.
Invisible Sound
Imagine hiding your favorite LCR speakers behind a massive Zero Edge® screen with our popular Backlighting system. Unity AT makes it possible in your light controlled room.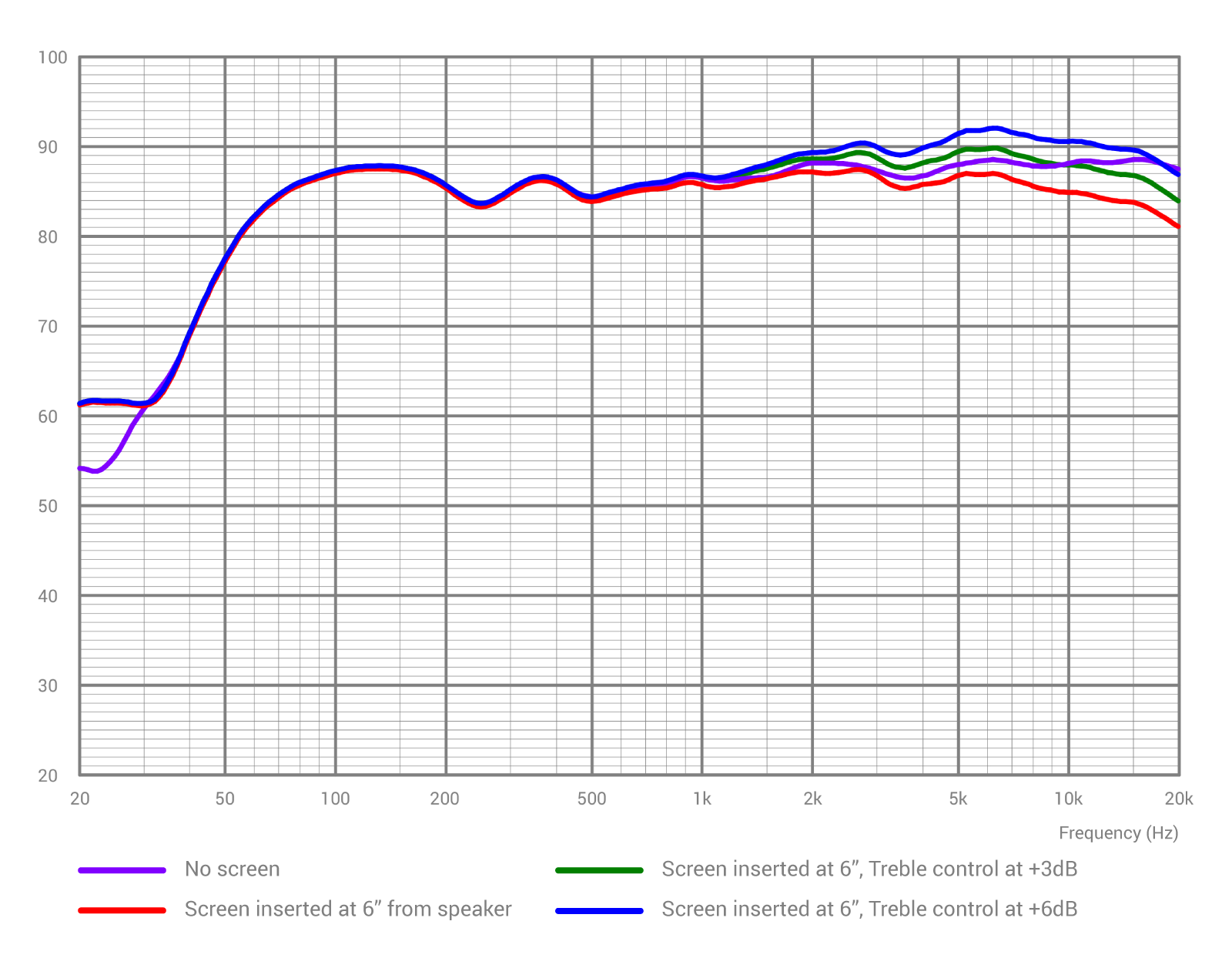 Acoustic
Perfection
The effect of the perforated screen has very little attenuation starting at about 1-2kHz and up. Typical impact on frequency response is well within the -3db range with a peak attenuation of -6db at 20kHz. This difference is easily corrected by most modern receivers with room correction. Additionally, many architectural speakers feature a treble compensation switch to adjust for this type of installation.



Unity AT

Max Width
3600″
(91440mm)
Max Viewing Height
102″
(2590mm)
Resolution
8k
Gain
1.0
ALR
10%
Half Gain
80°
Hole Size
0.55mm
(21 thousandths)
Openness
7% Open
Minimum Throw
0.5 x Image Width
Projection Type
Front Only
Opaque
No
Not sure what material is best for you? Check out our Screen Material Wizard!